F1 Team Selection
We are less than 2 weeks from the start of the 2010 F1 season which should have 4 new teams. Lotus seem to be in good condition. They are financially sound and their car seems to be reliable. Virgin are in good financial condition but their car has not shown the reliability that the rest of the field have. Campos have been taken over and the new owner seems less than impressed with the job done by his predecessor. And then there is USF1 which launched with a fanfare then maintained radio silence for 12 months. They have no money, no car and look like losing their only driver who didn't have a licence to drive in F1 in the first place. Then we have Stefan GP which doesn't have an entry but has cars and drivers including apparently a former world champion. The only reason they have not run their car seems to be that Bridgestone are not prepared to give F1 tyres to teams who are not in F1.

All of this raises questions about how the teams were selected and how their progress has been monitored since to make sure that they would make the start of the season. According to the FIA they scrupulously examined all the applications for the vacant grid slots and chose teams who had the capacity to produce and run cars and who had the finance to do so. Those claims look ridiculous now. There has been a great deal of circumstantial evidence that any new team that wanted to use anything other than a Cosworth engine was discounted. Max Mosley used his incredible powers of foresight to predict that the manufactures would leave F1 after they started leaving. Everyone else knew the manufacturers would leave as soon as the economy dipped because this has always been the case and while Mosley and Bernie Ecclestone were aggressively recruiting manufacturers ten years ago numerous articles were published pointing out the folly of this strategy.

So now that the manufacturers have left en masse with very few exceptions Mosley decided that what was needed was an independent engine manufacturer. The same engine manufacturer who's business he ruined by recruiting manufacturers. As a result the candidate teams who chose this engine found themselves to be the preferred candidates. The teams chosen came as a surprise to most observers. There were other, on the face of it, far better candidates who were not chosen. Prodrive who have run competition programs for many manufactures in many championships and are best known for the Subaru rally campaigns that changed Subaru from a little known, massively unfashionable farmer's car to the manufacturer of very desirable sporty cars that won a string of world championships. In addition to that Prodrive boss David Richards along with members of his staff ran both Benetton and BAR in F1. Another candidate which was expected to be guaranteed a slot was Epsilon Euskadi. The Spanish team has run cars in the World Series by Renault including winning the title with Robert Kubica and in the Le Mans 24 hour race. The team principal is Joan Villadelprat who was the Benetton team manager while Michael Schumacher was winning world titles and has also worked for McLaren and Ferrari amongst others. The team also has Segio Rinland on board who designed a number of F1 cars. It is inconceivable that either of these teams had they been given a franchise would have failed to be on the grid in Bahrain.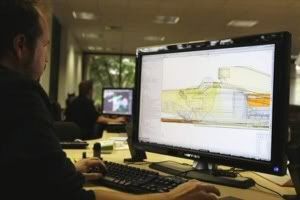 Clearly USF1 is the team most likely to fail. That, according to a recent leak amongst the deluge of leaks, is the opinion of the entire staff. Peter Windsor at a team meeting asked who didn't think the team would be on the grid at Bahrain and was reportedly stunned to see everyone in the room raise their hand. How is it possible for someone running a business not to know that every single person who works for him thinks the business is headed for failure? Like many people I was delighted to see one of the slots awarded to a team in the USA. Properly run this could have done a lot of good for the sport in America. Now we hear that USF1 has formally petitioned the FIA to defer the team's entry into F1 until 2011.

The FIA is far from faultless with regard to the state of USF1. Firstly as part of the selection process the team's budget was supposedly verified. Bear in mind that the people who failed to spot that neither USF1 or Campos had any money were the same people who said they could run a budget cap. In addition to the initial selection USF1 were visited in October by Nick Craw to inspect their progress on behalf of the FIA. You have to question what he saw that resulted in a glowing report.

Clearly nothing can be done about the teams that were chosen for this season as it is far too late but equally clearly a better system is needed for the future. My preference is, and always has been, that anyone who can build a car that can pass scrutineering and can get a qualified driver to drive it should be allowed to enter the championship. I see no value in artificially limiting the number of cars that can enter just as I see no merit in giving a grid slot in perpetuity to a team that has never achieved anything and in all likelihood never will. I would revert to the system that existed before the ridiculous $48 million deposit was introduced and a limit was put on the number of teams and cars. The deposit scheme disappeared very quickly after it arrived for the simple reason that anyone who was interested in entering F1 was either unable or unwilling to to pay it.

I see no problem with 30 odd cars turning up for the first race of the season. At one point in the 1980s we had races with 39 cars entered. Circuits at that time were licensed to race 26 cars and qualify 30 so on a Friday morning 13 cars ran in a pre-qualifying session with the fastest 4 being allowed to run in practise and qualifying. The rest prepared to leave the circuit before first practise had even started. After that 30 cars ran in qualifying and the top 26 made the race. Every half season the 13 top point scoring teams were awarded an automatic slot in qualifying and the others ran in pre-qualifying. This way any team that made the race had earned its position. You may think it would be impossible for a new team to go from pre-qualifying to getting an automatic qualifying slot but it was not. Jordan for example entered the championship in 1991 and had to go through pre-qualifying. Other than the first race of
the season where one of its cars failed to pre-qualify the team got both cars into qualifying for every race. By the time of the mid-season reshuffle they had scored enough points to be guaranteed a qualifying slot and never looked back. Despite having to pre-qualify for the first half of the season they finished fifth in the constructors' championship. It is the perfect demonstration of how the system should work. Had Jordan been looking to enter F1 in 2010 they would have had to hope they were chosen by the FIA rather than being allowed to enter and live or die on their results. This season looks like it could be one of the best ever but had Prodrive, Epsilon Euskadi, Lola etc been allowed to enter cars we could have had an even more competitive grid.

To me rather than have the current farcical and secret team selection process where a team can be chosen that has a car that could hypothetically be ten seconds off the pace and be guaranteed a grid slot in for ever while contributing nothing to the sport it would be far better to allow anyone who wanted to enter to do so. That would mean now instead of watching the slow death of one or maybe even two teams who have never made a car we could be anticipating 6 or more new teams turning up and trying to pre-qualify with the best of them making qualifying and then possibly the grid. For me F1 should be about excellence and natural selection guarantees that the best will thrive and the weak will disappear never to darken the doorstep of the sport again. Surely that is better than the FIA making themselves look stupid by claiming they have selected then inspected teams and declaring they are on target when everyone knows they have no chance of making a car and probably couldn't make a toaster.